David Leeder - Managing Partner

David Leeder has over twenty years of top-level experience in the bus and rail sectors as director, CEO, transport planner and economist.
He was CEO of the UK's largest regional bus network outside London - West Midlands Travel, Managing Director of the UK Bus Division of First Group plc and Executive and Main Board Director at National Express Group and First Group respectively. He has considerable experience outside the UK, identifying and leading rail and bus deals in the UK, EU (Ireland, Belgium, Germany, Sweden and Denmark), Turkey and North America. He was Chairman of Altram LRT - the PPP company that designed, built and operated Midland Metro Line 1.
He has advised the UK Department of Transport across the full range of UK transport policy, including rail, from 1999-2011, and has been a Director of the holding companies for the majority of the UK's train operating companies, as well as bus and rail operations in Europe, North America and Australia, as well as GB Railfreight.
As a strategy advisor, David Leeder has provided high-level advice and analysis to a variety of global listed companies, banks, governments, infrastructure funds, and private equity investors in relation to strategy and investment in transport, supporting deals in the UK, EU, Turkey, the Middle East and USA. Notable projects include:
the sale of a UK rail rolling stock portfolio to a global infrastructure fund
the privatisation of UK High Speed 1 Rail
the sale of an Asian express bus network to a private equity fund
the sale of a US bus group to a private equity fund
the sale of an EU bus company to a private equity fund
the technology and economics of electric bus transition, batteries, operations and assets finance
the funding of electric bus assets [buses, charging equipment and batteries] in the UK
the regulation of ride share apps in the Middle East
due diligence advisor on sale of an EU bus company to an infrastructure fund
David Leeder is a Past President of the UK bus industry trade association The Confederation of Passenger Transport (CPT), a past Vice-Chairman of the Department for Transport's strategic advisory group – the Commission for Integrated Transport (1999-2010).
Guy Houston - Partner and Finance Director

A Chartered Accountant, Guy's career has broadened to encompass wider management and commercial experience gained as Finance Director of large transport businesses in both the public and private sectors.
Guy is a specialist in transport operational finance and his previous positions include Finance Director of regional bus companies for Stagecoach, senior HQ roles at Stagecoach, UK Bus Finance Director for First Group plc and Finance Director of Transport Scotland. He also has experience of managing rail operations in Scandinavia and rail franchises in the UK. Guy is co-founder and CFO of leading German bus operator MET.
Alex has over 20 years' experience at Director level in the Bus and Coach Sector. He was Regional Managing Director for Arriva plc, Managing Director for a FirstGroup plc subsidiary and ran the operations of National Express Group plc. He has been responsible for implementing a variety of solutions to improve profitability, customer satisfaction, revenue growth and embracing new technology to enhance service delivery. He has also led numerous public – private partnerships to leverage large scale funding.
More recently Alex has worked as an Interim Managing Director for a major plc at various locations, has successfully project managed the adoption of new technologies for an operator in the south, advised on engineering process and procedures dramatically improving compliance and is a non-executive Director on an innovative Joint Venture Transport project as part of an £18bn construction project.
He also has experience in the public sector advising a City Mayor on Transport policy, working on strategic planning and running the Congestion Task Group which influenced the local transport strategy.
Alex is a fellow of the Chartered Institute of Transport (FCILT) and has an excellent range of contacts across the public transport industry.
Tracy Easthope - Recruitment Executive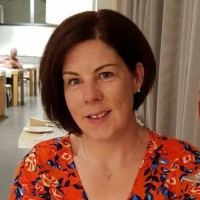 Tracy joined TIL in 2019, and is responsible for leading our research and outreach in the field of executive search and recruitment in our recruitment practice.
Tracy is responsible for:
Candidate research
Candidate contact
Process management
Email: [email protected]
LinkedIn: https://www.linkedin.com/in/tracyeasthope/
Keith Fender - Special Advisor - Rail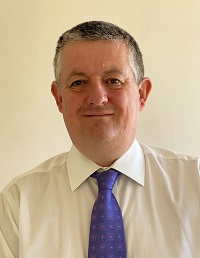 Keith has 15 years' experience as a recognized specialist in the UK and European rail markets, with a wide range of contacts across multiple countries and is widely published on all aspects of the market in trade and specialist media. Prior to this he had 20 years senior commercial management experience in the logistics and industrial manufacturing sectors in the UK, Germany and other European markets.
Keith has managed and led companies in multiple European countries as Managing Director / Chairman and managed nationwide change programmes in the UK for a FTSE100 plc. He led the creation of the leading express mail brand in the UK and subsequently established mail and logistics companies in Germany and the Netherlands.
As a consultant Keith has advised companies in the UK, Europe and Argentina, leading several market development and M&A projects in both public transport and industrial sectors. Keith has a degree in Transport from Aston University, and since 2005 has focused on the rail industry especially within the EU and reports for several leading industry publications / websites on market developments and analysis.
As a writer and commentator, he has appeared in a variety of leading trade magazines and rail industry journals, including Modern Railways, UK, Today's Railways Europe, International Railway Journal [IRJ] and Trains, USA, as well as TV appearances for BBC and ITN, focusing on markets, operations and rolling stock issues.
Alok Jain - Managing Director - TransConsult Asia - Project Associate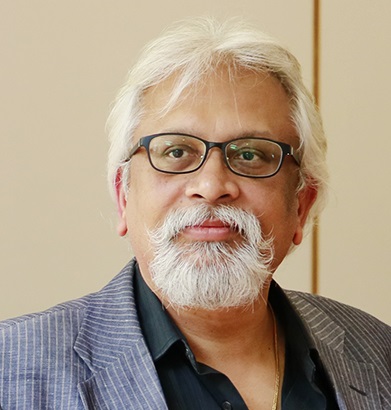 Alok Jain is currently the Managing Director of Trans-consult. He is an international expert in public transport operations and management, with specialization in:
new technology,
artificial intelligence,
data analytics
and clean fuel technologies.
Alok has over 30 years of experience in the transportation industry and has worked with an array of international consultants and leading transport operators including MTR Corporation, Hong Kong and the KMB Kowloon Motor Bus company, Hong Kong.
He is an international expert trainer for the International Association of Public Transport (UITP) and a Fellow of Civic Exchange, a Hong Kong based non-profit independent think tank. He regularly teaches at the University of Hong Kong and serves as a Member in Transport Policy Committee of the Chartered Institute of Logistics and Transport CILT in Hong Kong. He has several publications to his credit, including contribution to a book on best practices in railways operations and management.
Alok is civil engineer and holds post-graduate degrees in transportation engineering and management.
Marta Woronowicz - Associate expert, EU public transport, Polish urban transport, trolleybuses, urban bus electrfication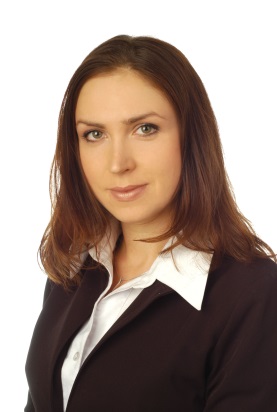 Marta Woronowicz, trolleybus transport expert, has held the position of a Senior Project Manager in Trolleybus Transport Company in the city of Gdynia, Poland since 2012.
Graduated from the University of Warsaw, double MA: Faculty of English Philology (2005) and U.S. Economics at the American Studies Centre (2006).
Postgraduate studies in Project Management, Gdansk University of Technology, The Faculty of Management, Specialization: Communication Process in Project Management (2009).
Since 2012 she has coordinated numerous projects implementing state-of-the-art solutions in modern trolleybus transport systems (EU funded projects CIVITAS [email protected], ELIPTIC, ACT NOW, EEFICIENCE, CAR, among others).
A devoted advocate of active, low CO2 footprint ecological living and sustainable modes of transport.
Dr Mikolaj Bartłomiejczyk - Associate expert, EU public transport, Polish urban transport, trolleybuses, urban bus electrfication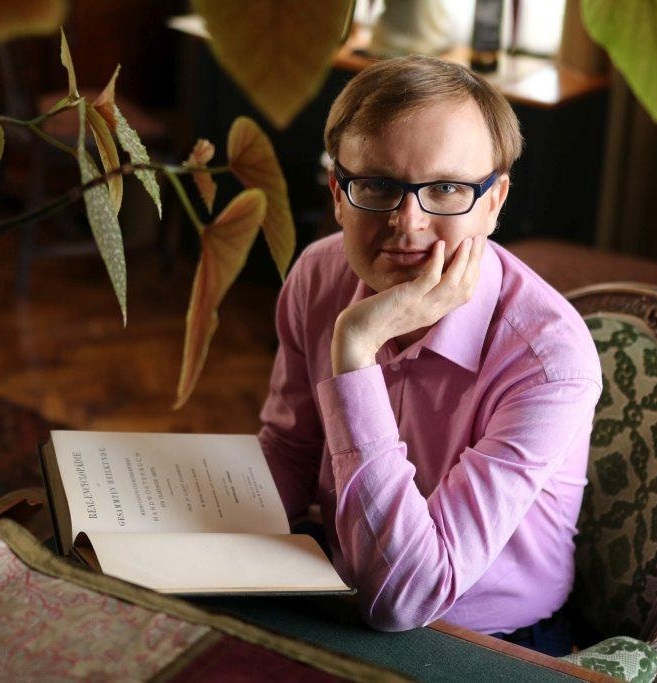 Mikolaj Bartłomiejczyk, has more than 15 years' experience in the area of electrified urban transport and trolleybus transport in particular. In 2003 he was employed by PKT - Trolleybus Transport Company in Gdynia Poland, where he continues to work. He also holds the position of associate professor at Gdańsk University of Technology. He deals with the issues of transportation system energy supply, reduction of energy consumption in public transport, autonomous electric vehicles and eco-driving.
Mikolaj Bartłomiejczyk, graduated from Gdańsk University of Technology in 2007 (Faculty of Electrical and Control Engineering). In 2011 graduated PhD at the same faculty. In 2012-13 he spent a long time in science internships in Zilina (Slovakia), Ostrava (Czech Republic) and Rostov on Don (Russian Federation). In 2018 received the D.Sc. degree from Warsaw University of Technology in the field of Civil Engineering and Transportation.
He was involved in many national and international projects focused on development of modern trolleybus transport systems: Trolley, Civitas [email protected], H2020 Eliptic, EfficienCE, Trolley 2.0, SEET, CAR. He was the author or co-author of technical expertise made for several cities, e.g.: Lublin (Poland), Toruń (Poland), Prague (Czech), Pardubice (Czech). Mikołaj has participated in the implementation of several innovative technical solutions in Gdynia trolleybus systems: trolleys equipped with batteries, energy storage, dynamic charging (IMC), bilateral power supply in traction network and fast charging station for trolley battery buses (combination of a trolleybus and e-bus operating currently in the city of Gdynia).
Brian Masson - Special Advisor Demand Response, telematics and European urban transport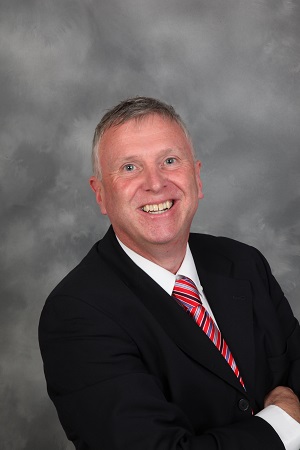 Brian Masson is an expert in demand response, telematics and European urban transport with over 40 years' experience as an advisor and bus company manager. He has led, and participated, in a wide variety of projects in the UK and across the European Union, including Scandinavia, Italy and Greece. He is a specialist in the application of mobility data sets to the design of flexibly routed and timed mobility solutions that integrate buses, taxis, cars and rail-based modes.
Brian's specialisms include Rural and Urban areas, ITS, Business Models, Feasibility studies, Policy and Procedures, Energy and Infrastructure, Training and Product Design.
Mr Masson founded Multi Modal Transport Solutions Limited in 2003. He is the Co-Creator of the Virtual Agency EU (FAMS) project in 2001. Designing and testing the use of telematics to provide multi modal services in real time, maximising use of resources. Concept now adopted across the world and delivers minimum savings of 30% where introduced. Business model endorsed in 2019 G20 Summit in Tokyo for reduction in CO2 and aiding modal switch from car use globally.
Extensive experience in developing and operating sustainable multi modal transport solutions. Designed, managed, and reported over 20 EU funded DRT/ Maas projects over past 20 years. Project management experience with Multi Modal Transport Solutions Ltd, Angus Transport Forum, Centre for Transport Research at University of Aberdeen, Memex (Italy), Ortelio (Greece), Qplan (Greece).
Extensive knowledge of European Public Transport Sector having managed projects involving: First Group, National Express, SRM Bologna, ATAF Florence, SITA/Bus Italia, CTM Cagliari, Brasov Romania, Korsisaari Group Finland, Oasth Thessaloniki Greece, TMB Barcelona Spain, RET Rotterdam Netherlands, Flex Denmark. Also, consultant advising Cork City Council (Mascara project), Ring a Link Kilkenny (Flipper Project) and Dublin City Council in the EU Buses with High Level of Service COST project. Also, involved in the design of green transport solutions including walking, cycling across Europe.