David Leeder - Managing Partner

David has over twenty years of top-level experience in the bus and rail sectors. He was CEO of the UK's largest regional bus network outside London - West Midlands Travel, Managing Director of the UK Bus Division of First Group plc and Executive and Main Board Director at National Express Group and First Group respectively. He has considerable experience outside the UK, identifying and leading rail and bus deals in the UK, EU (Ireland, Belgium, Germany, Sweden and Denmark), Turkey and North America.
As well as being a founder of TIL, he has advised the Department of Transport across the full range of UK transport policy, including rail, from 1999-2011, and has been a Director of the holding companies for the majority of the UK's train operating companies, as well as bus and rail operations in Europe, North America and Australia.
He has provided high-level advice and analysis to a variety of UK and global listed companies, infrastructure funds, government departments and private equity investors in relation to strategy and investment in transport.
David Leeder is a Past President of the UK bus industry trade association The Confederation of Passenger Transport (CPT), a past Vice-Chairman of the Department for Transport's strategic advisory group – the Commission for Integrated Transport (1999-2010).
David is co-founder and director of the German bus business MET and an advisor to Turkey's leading long distance bus network, Kamil Koc.
Guy Houston - Partner and Finance Director

A Chartered Accountant, Guy's career has broadened to encompass wider management and commercial experience gained as Finance Director of large transport businesses in both the public and private sectors.
Guy is a specialist in transport operational finance and his previous positions include Finance Director of regional bus companies for Stagecoach, senior HQ roles at Stagecoach, UK Bus Finance Director for First Group plc and Finance Director of Transport Scotland. He also has experience of managing rail operations in Scandinavia and rail franchises in the UK. Guy is co-founder and CFO of leading German bus operator MET.
Mark Savelli - Partner - Hong Kong and Asia Pacific

Mark Savelli has more than 10 years experience at Directorate level at the UK's largest public transport operator including two separate terms as Managing Director of FirstBus Glasgow. Mark also served on the UK Bus Board as Regional Director responsible for Scotland (£200m turnover and 4000+ employees).
Mark has over 15 years high-level experience of the Hong Kong bus industry, having served in various directorate roles with all three of the Hong Kong's major bus operators - Citybus, New World First Bus and Kowloon Motor Bus (KMB).
Mark has a 1st Class honours degree in Transport and Logistics (Huddersfield), is a Fellow of both the Chartered Institute of Logistics and Transport (FCILT) and Institute of Directors (FIoD) and was recognized as 'UK Public Transport Professional of the Year' (PTMA Awards) in 2009.
In 2010, he led First Glasgow Ltd to success in winning the coveted 'Bus Operator of the Year' title in Scotland, his team having delivered innovative passenger growth initiatives and forged high profile, good quality partnerships with various major stakeholders (including the Local Council and the Trade Union). Also in that year, Mark served as elected Chair of the Bus Industry's Trade Body in Scotland (CPT).
In more recent times, Mark has helped contribute to a major financial turnaround at KMB and now acts as a consultant, with a major client being KMB and previous clients including Souter Investments in Eastern Europe and a large bus company in mainland China.
Mark joined TIL in 2016 to found our Asia Pacific practice.
Alex has over 20 years' experience at Director level in the Bus and Coach Sector. He was Regional Managing Director for Arriva plc, Managing Director for a FirstGroup plc subsidiary and ran the operations of National Express Group plc. He has been responsible for implementing a variety of solutions to improve profitability, customer satisfaction, revenue growth and embracing new technology to enhance service delivery. He has also led numerous public – private partnerships to leverage large scale funding.
More recently Alex has worked as an Interim Managing Director for a major plc at various locations, has successfully project managed the adoption of new technologies for an operator in the south, advised on engineering process and procedures dramatically improving compliance and is a non-executive Director on an innovative Joint Venture Transport project as part of an £18bn construction project.
He also has experience in the public sector advising a City Mayor on Transport policy, working on strategic planning and running the Congestion Task Group which influenced the local transport strategy.
Alex is a fellow of the Chartered Institute of Transport (FCILT) and has an excellent range of contacts across the public transport industry.
Tracy Easthope - Recruitment Executive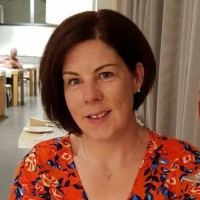 Tracy joined TIL in 2019, and is responsible for leading our research and outreach in the field of executive search and recruitment in our recruitment practice.
Tracy is responsible for:
Candidate research
Candidate contact
Process management
Email: [email protected]
LinkedIn: https://www.linkedin.com/in/tracyeasthope/